Shop By Coverage Area
Choose the model that's right for you!
Shop By Price
Choose the model that's right for you!
"Symphony Limited. Cooling the world. "
"Bonaire is owned by Symphony Limited. Fostering a culture of invention, inclusion and inspiration, Bonaire has continually been at the forefront of innovation delivering its customers futuristic product designs with a relentless commitment to energy conservation."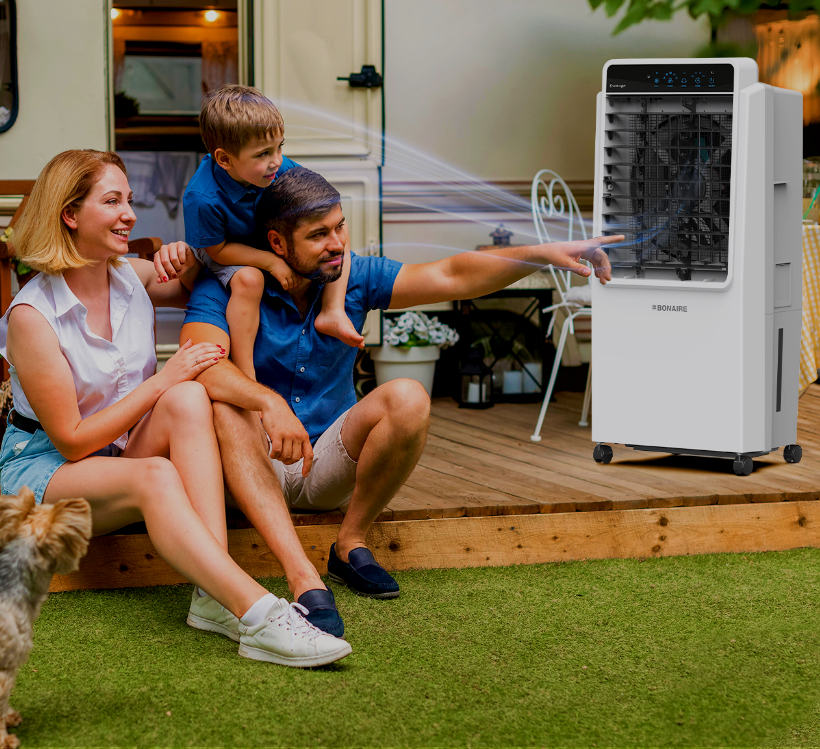 We Are On A Mission
Our Mission is to deliver the most advanced range of whole of home heating and cooling solutions to fit today's modern lifestyles.
To this end, we use proven technology to create intelligent, user friendly systems that maximise energy efficiency and reduce operating costs.
Why Choose Evaporative Air Cooler?
Bonaire Evaporative Air Coolers are an environmentally-friendly and cost-friendly cooling Solutions for your place. Much like a cool breeze flowing across a lake, evaporative air coolers produce a comfortable, cool breeze with the natural process of water evaporation.
Refreshing
Cool Air
Environmental
Friendly
Less Cost
to Operate